Member Spotlight: PlanterSam
The San Marcos Chamber is excited to feature member PlanterSam for this member spotlight!
Who exactly is the "Sam" of PlanterSam?
Meet PlanterSam's owner, Sam! From plant rescuer to a big time plant mama, Sam is the face of this locally owned small business that specializes in providing house plants, macramés, keychains, wall-arts, pens, and everything plant-related!
"My love for plants started a long time ago when I started rescuing plants because I knew that sometimes within big companies plants would end up in the trash because they have broken leaves. So a few years back we started buying plants. Whenever we'd go somewhere and they had a plant that needed rescuing, we'd rescue it."
Scroll through the highlights and reels on the PlanterSam Instagram (@plantersam) and you'll find heart-warming stories, inspiring words, and Sam's contagious smile and witty humor. It's no surprise that just under a year into their official launch, their business' personal brand quickly grew to become a recognized name among housebound plant lovers in San Marcos and adjacent cities.
In a heart-filled message to her plant loving community, Sam shared openly to her audience about the challenges of navigating the pandemic. "I never knew that in the midst of my depression those plants that I rescued and having to take care of them in turn would become something that saved me."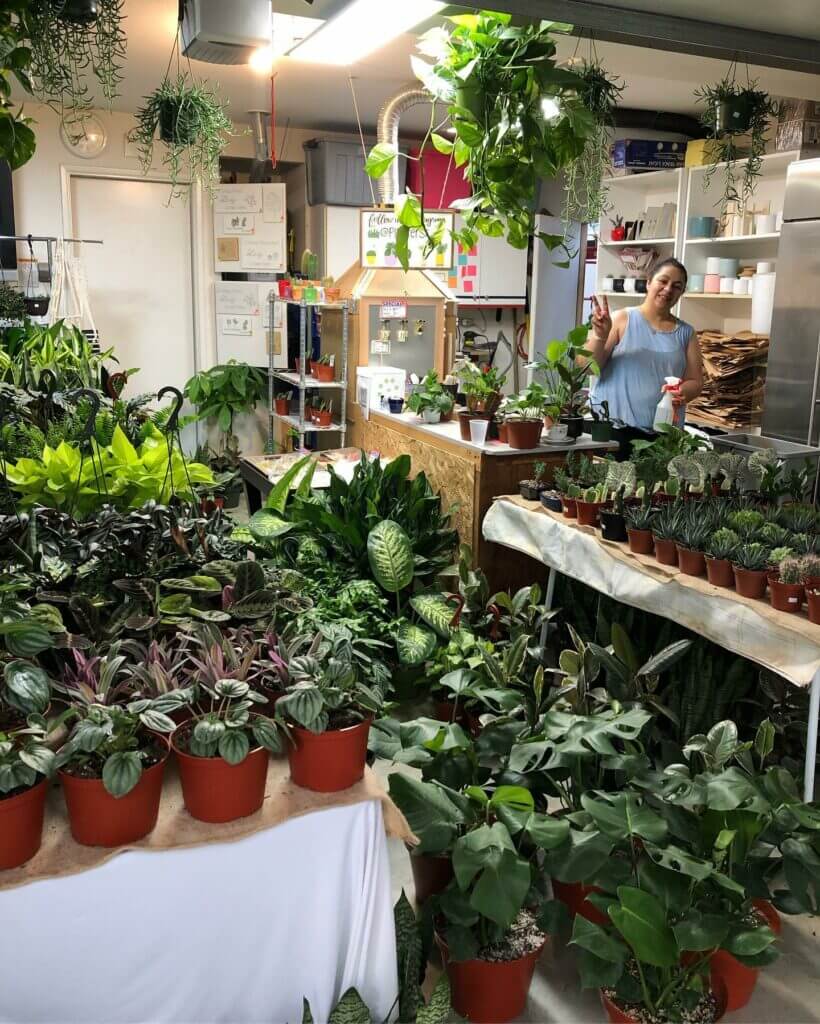 For many business owners like Sam, interweaving personal anecdotes into their business' brand has helped business to blossom in a challenging atmosphere for traditional brick-and-mortar businesses. With an increase in consumers turning to social media for connection, empathy, and inspiration for stay-at-home projects to provide relief from the stressors of the pandemic, small business owners can learn a thing or two from the successes of PlanterSam.
"People reach out to me to thank me for bringing this weekend pop-up sale because it has helped them with their anxiety and their depression to come out to get a plant, to be able to take care of something else, to not struggle with their daily struggles," said Sam.
Follow PlanterSam on Instagram: @plantersam
Follow PlanterSam on Facebook: https://www.facebook.com/plantersam.shop
Visit PlanterSam's website: www.plantersam.com
Visit PlanterSam's pop-up: 791 Trailside Pl, San Marcos, CA